Heavy Work is a term continuously thrown around. What does it really mean and how do we use it appropriately? I use 'heavy work' activities when looking at students with proprioceptive needs. Proprioceptive is the connection between the brain and the muscles. It is a signal that tells the brain how much input is needed to carry out a task. Heavy work activities are utilized to provide students safe and effective opportunities to receive this sensory input. In this blog, I will first share signs a student might need heavy work, then things to consider when choosing activities, and some examples of activities I have used.
Signs that a Student Might Benefit from Heavy Work:
Difficult time staying seated
Might appear playing 'aggressive'
Craving tight hugs/squeezes
Acciendently breaking toys or classroom materials
Likes to jump, stomp, bounce when walking in the halls
Loves gym and recess –> always on the go
Body movements may appear 'clumsy'
Uses a lot of pressure when writing/coloring
Squeezing arms, fingers/hands, applying pressure to the head/pulling hair
How to Choose the Appropriate Heavy Work Activity:
1. Consider the Student's Daily School Environment
A student's environment is one of the biggest key players when deciding what activities to implement.
The Big Three:
The student's placement (gen ed, special ed, self-contained, community-based preschool, etc)
How much support is available in that environment? I.E. Who will monitor the student? Do you have an extra staff member available to monitor the student? And is that staff member consistently available?
How old is the student? Importantly, when choosing the heavy work activity utilize developmentally appropriate activities. Activities directly correlated to the student's placement/environment.
The thing about heavy work activities is it doesn't need to be 'work'. That being said, I love creating more functional heavy work tasks depending on the student's placement. Whenever I can push functional life skills into my student's daily schedules, I take that opportunity. Functional life skill activities look different for everyone. For high school students, who are able, I love to incorporate more exercises.
Example 1:
I had a student with an IEP who spent most of his time in General Education. He had a lot of proprioception needs and found it difficult to access his education when he had limited movement. We were able to add structure time for the student to use the weight room and an open gym time.
The school offered a weight room class that we were able to get him into. We were also able to find a time he could use the facility and when there was appropriate supervision. Unfortunately, if the designated supervision was not there/available, the student wasn't able to utilize the space. It is sort of a CYA policy. There is a lot of prep work that goes into creating an exercise routine/program. The student signed a contract. He knew his responsibilities and expectations.
Example 2: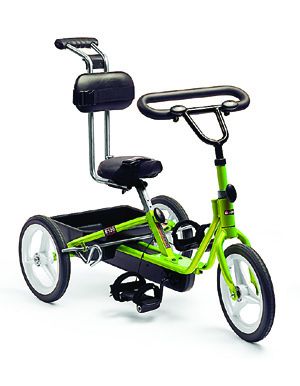 I worked within a self-contained classroom in a middle school. A few of the students were demonstrating increase aggression to staff and themselves. When working with the teacher and staff, we were able to find time for the class to either go outside to the track/fenced-in ball field or use the gym space. We worked with the adaptive PE teacher to get different equipment to utilize such as adaptive bikes and a variety of balls.
We also worked as a team to find different functional activities that would provide heavy work components. I have listed a few of the activities we implemented below!
2. Is there a pattern to the sensory behaviors, and is there something else that needs to be modified in the child's environment?
Analyze the task to see what is being asked of the student when you notice sensory behaviors. Is the activity too easy or too hard? Are you asking the student to sit for long periods of time in the same specific space? What sensory needs are not being met in addition to proprioception?
Check out my blog on Strength-based intervention for some ideas on how to increase a student's overall participation and engagement when finding the just-right challenge
How the student is being prompted, the level of support being given to complete the task. Do we need to change the level of prompting? Do we need to add more visuals to help the student be successful?
Arielle has some great ideas in this blog!
Importantly, I am a firm believer that sensory is not stand alone. I mean by this, a sensory response/behavior doesn't happen like clockwork in the same situations.
Example:
Think about yourself. It is 6:30 am, I haven't slept well, and more importantly, haven't had a cup of warm coffee. My phone is buzzing with a work email and I come downstairs to find the kitchen is already a mess.
I am asked 10 questions within the minute and the TV and every light are on. I feel like I can't breathe and my mind feels like a huge fog. My body is in a heightened state. I am feeling overwhelmed and verging on sensory overload. I can't process and filter out the auditory and visual input to focus on the task at hand.
But on the flip side:
You wake up before your family and can make a cup of warm coffee. The kitchen sink is cleared of dirty dishes and there is a soft glow from the rising sun. Your children are happy and give you a huge morning hug. Your significant other tells you they appreciate you. You can make it to work on time without rushing out the door.
In my opinion, the same is true for our students. When we set up the environment for success, the student internally feels comfortable (known as interoception), the tasks are graded correctly, the body might not be seeking additional sensory input to regulate.
3. Lastly, Make the Activities Easily Accessible Not Only for the Student but for the Staff
Everyone needs to be on the same page: if the activity is taking place in the general education classroom, the teacher needs to know the plan same goes if the activity is happening in the special education classroom and you are expecting a TA to help. The TA needs to know the details and the expectations. In conclusion, when everyone knows the plan, the plan has a better chance of going smoothly and being successful long-term.
Lastly, materials or a schedule needs to be created and in place before being implemented. You need to iron out most of the details. The Who/What/Where
Let the student (if able) help pick activities
I love involving my students. Whether that is you and the student sitting down and figuring out activities they enjoy doing, giving the student a choice between two PEC cards, or a visual of a heavy work schedule. If the student isn't motivated and there isn't an intrinsic value, it is not going to be beneficial. The student will complete the activities for the first week but then you might run into pushback.
Examples of Heavy Work Activities:
Exercise

Firstly, don't overthink! Utilize your open gym space or an outdoor space
Big stretches
wall push up
Trampoline (if your school allows them)

Functional Tasks

Delivering books to the office/library,
Taking 'art' materials to the art room (jugs of paint or glue, construction paper packages),
Delivering packages of paper to the copy room/office
Helping in the library (taking the books from the self check out to the cart, pushing the library cart to designated shelves,)
Wipe down tables
Stacking chairs at the end of the day