This is a list of books that can be used to target WH- questions with elementary school-aged children. I am an SLP in the school based setting and love using these books for WH practice!
1. Mañana Iguana
This book puts a Mexican twist on the classic story The Little Red Hen. Iguana is planning a fiesta with her friends, but it turns out her friends have a lot of excuses when it comes to doing the work for the party. This book teaches a good lesson that you have to work hard, if you want to play hard. It also introduces kids to Spanish, with interspersed Spanish words throughout the book.
Add to cart here. (affiliate link)
2. We Don't Eat Our Classmates
This is a great read for younger students. Penelope the T-Rex learns a lesson on how to make friends and self-control. Targeting WH- questions is simple with this book since it has great illustration that can be used as visual support. Click here for a great book companion on teachers pay teachers that is helpful for targeting WH- questions, as well. For other ideas on ways to use book companions check out Ms. Stephanie's blog, Book Companions in the Multi Classroom.
Add to cart here! (affiliate link)
3. I Know an Old Lady Who Swallowed a Fly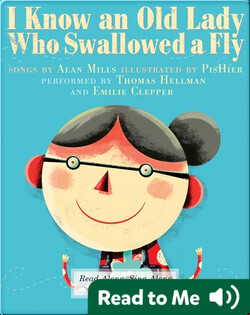 This book is a classic! If you haven't read it, its storyline is in the title. It is about an old lady who swallowed a fly and then she swallows more and more bugs and animals to catch the fly. Who swallowed the fly? What did she swallow next? Why did she swallow that?! These are all great WH- questions that can be targeted repeatedly when reading this classic tale. Have this and many other books read to you at getepic.com.
Add the kindle version to cart here. (affiliate link)
4. Manners Are Not for Monkeys
Manners Are Not for Monkeys is one of the silliest books on this list. The zookeeper moves the monkeys to a cage near the picnic area and they pick up on the children's good behaviors. The monkeys continuously get in trouble by their mom for showing off good manners. That's not how monkeys are meant to behave! It will take some good critical thinking skills for students to answer "Why are the monkeys in trouble… (e.g. for chewing with their mouths closed)?"
Add to cart here. (affiliate link)
5. Probably a Narwhal
This is a book about a mischievous little girl who blames the trouble she causes on a narwhal. A narwhal then magically appears to defend himself. The girl sticks to her story and tries to convince him that it was a narwhal who made the mess. The narwhal, instead, convinces her that she knows nothing about narwhals. In the end the two become friends. This book is very relatable to our students who like to play the blame game.
Add to cart here! (affiliate link)
6. Grumpy Monkey
Sometimes you wake up in a grumpy mood and that's okay. In this story, the monkey wakes up grumpy and his friends can't understand why because it's such a beautiful day. His jungle friends have lots of suggestions to make him feel better but in the end the grumpy monkey just needs a little time to be grumpy. This is a good book to start a discussion on emotions. Answering some simple WH- questions about the story is a great start to begin that discussion.
Add to cart here. (affiliate link)
7. Chalk
This is a magical wordless book about 3 kids who find a bag of magic chalk in the park. The illustrations in this book are absolutely stunning. This book promotes imagination. As the teacher, provoke ideas by asking Wh- questions before turning each page to help the students imaginations become engaged. Making predictions becomes really fun throughout this book.
Add to cart here. (affiliate link)
8. Jayden's Impossible Garden
This is a wonderful book about finding nature, even in the middle of a big city. So many of my students spend most of their day indoors and have lost their curiosity for nature. In this story Jayden makes an unlikely friend with an elderly neighbor through their mutual love for nature. They are able to bring their neighbors together with a community garden that they create together. Not only can you ask and answer WH- questions while reading this story with your students, you can have them make predictions about what things they might see if the class went outside. Then you can take them outside on a mini field trip around campus and document what they see. A fun art project would be for them to draw or paint a picture of their favorite thing they saw outside.
Add to cart here! (affiliate link)
9. Diary of a Wimpy Kid
Diary of a Wimpy Kid is the first book in a multi-book series. Kids love it because it's funny and relatable. They also like the cute cartoon illustrations throughout the book. Read this book allowed as a whole class or assign it to students to read individually. Click here for a comprehension quiz that targets WH-questions.
Add to cart here. (affiliate link)
10. The Lightning Thief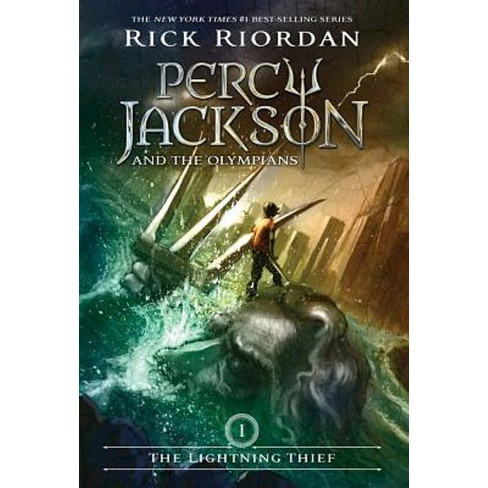 This is the first book in the Percy Jackson series. Percy Jackson is a good kid but he has trouble focusing and controlling his temper and it's only getting worse. He soon finds out the truth, that he is the son of the Greek God Poseidon, God of the Sea. Ultimately Percy goes on an adventure to stop a war between the gods and save the world. This is a fast paced and exciting book based on Greek Mythology. Students love it!
Add to cart here. (affiliate link)
I hope you enjoy targeting WH questions with these books. What books can you add to the list?
For more WH question practice, try these flip cards!